&nbsp

We are distributor of DEZEGA products
DEZEGA is an international group of companies that is to:
• design and manufacture safety equipment and provide services for miners and mine-rescue teams;
• unite the holding's multi-brand portfolio;
• inherit more than half a century of the tradition and quality of DZGA and OZON plants.
DEZEGA product range
– SCSRs – Self-contained self-rescuers
– CC SCBA – Compressed oxygen breathing apparatus
– Training equipment
– Multifunctional control device and tester for SCBA;
– Gas detection tubes and hand pumps for tubes;
– Leak testing machines for SCSRs' leak test.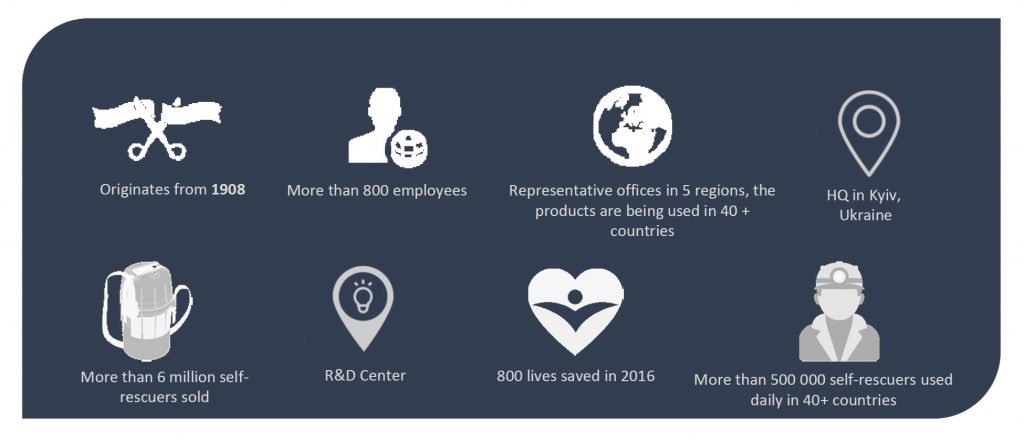 DEZEGA self-rescuers are used for escape from atmosphere that poses immediate danger to life and health.
DEZEGA produces chemical oxygen KO2 SCSRs in accordance with EN 13794:2002 and PPE Directive 89/686/EEC, AS/NZS 1716:2012, SANS 1737:2008, IS 15803:2008 etc.:
– 60 min SCSR shoulder belt-worn;
– 30 min SCSR waist belt-worn;
– Training equipment for 60 min and for 30 min SCSRs to train users of donning and breathing.
CC SCBA – Compressed oxygen breathing apparatus:
– normal pressure in breathing circuit;
– rated working duration 4 h;
– used together with a full-face mask.
CC SCBA meets all requirements of EN145:1997+A1:2000 and PPE Directive 89/686/EEC.
The apparatus is used in case of emergencies and in the event of exposure to an irrespirable atmosphere.